News, Articles, Opinions, Editorials...
Ethiopia: Eritrean Forces Massacre Tigray Civilians
UN Should Urgently Investigate Atrocities by All Parties (Human Rights Watch)
"Eritrean armed forces massacred scores of civilians, including children as young as 13, in the historic town of Axum in Ethiopia's Tigray region in November 2020, Human Rights Watch said today. The United Nations should urgently establish an independent inquiry into war crimes and possible crimes against humanity in the region to pave the way for accountability, and Ethiopian authorities should grant it full and immediate access."
Ethiopia: Eritrean troops' massacre of hundreds of Axum civilians may amount to crime against humanity (Amnesty Int.)
"Eritrean troops fighting in Ethiopia's Tigray state systematically killed hundreds of unarmed civilians in the northern city of Axum on 28-29 November 2020, opening fire in the streets and conducting house-to-house raids in a massacre that may amount to a crime against humanity, Amnesty International said today in a new report.
Amnesty International spoke to 41 survivors and witnesses – including in-person interviews with recently arrived refugees in eastern Sudan and phone interviews with people in Axum – as well as 20 others with knowledge of the events. They consistently described extrajudicial executions, indiscriminate shelling and widespread looting after Ethiopian and Eritrean troops led an offensive to take control of the city amid the conflict with the Tigray People's Liberation Front (TPLF) in mid-November."
'You should have finished off the survivors': Ethiopian Army Implicated in Brutal War Crime Video (The Telegraph)
"Cameraman tells soldiers to 'finish off survivors' in exclusive video seen by Telegraph that appears to be evidence of slaughtered civilians...
The ground of the Tigrayan village is soaked with blood and dozens of bodies lie strewn in the grass. Groans can be heard from a seriously wounded man squirming on the floor between two corpses. Chatting as they wander through the aftermath of what appears to be a mass execution of civilians in the Tigray region, soldiers laugh and joke among themselves."
Eritrea's brutal shadow war in Ethiopia laid bare (The Telegraph)
"New video backs extensive Telegraph reports pointing towards egregious abuses, including massacres and pillaging...
The extent of Eritrea's involvement in Ethiopia's brutal civil war has been exposed after an Ethiopian general was caught on camera admitting soldiers from the secretive gulag-state had been conscripted to fight in his country."
The Architecture of Death in Tigray (Yosief Gebrehiwot, AwashPost)
"The war has six targets, with the destruction, dismemberment, and subjugation of Tigray as its final goal:
the wiping out of the Tigray People's Liberation Front (TPLF), its leadership, and its army;
the degradation of Tigray's elite, with its higher learning institutions and schools, looted or destroyed, and many of their attendants forced to flee the towns and cities.
the total destruction of Tigray's developmental and infrastructural projects: hospitals, clinics, schools, universities, factories, businesses, farms, banks, hotels, markets, private and public buildings, etc.;
the destruction of Tigray's historical and cultural heritage, with many such sites, vandalized and destroyed and their artifacts looted;
the dismembering of its territory, with about one third given to Amhara and a large section along the border to Eritrea, beyond what it has ever claimed before;
the making of atrocity crimes by inducing famine and hunger through the ravages of the war and then letting it run its course unhindered."
Finding a Path to Peace in Ethiopia's Tigray Region (Crisis Group)
"The issue of Amhara and Eritrean forces is also critically important and must be addressed. The Amhara takeover of territory within Tigray, along with Tigrayan anger at Eritrea's role, are inflaming the situation. Addis Ababa ought to roll back the Amhara hold in south and west Tigray, so making way for Tigray's interim administration, while curtailing Eritrea's presence. A federal boundary commission should expedite its work assessing Amhara territorial claims, with its recommendations then forming the basis for Amhara-Tigray negotiations on the issue. African and international actors should encourage this approach, with the EU also putting pressure on Asmara – including potential aid cuts – if Isaias does not withdraw his troops. The Biden administration should repeat its call for an Eritrean withdrawal and also urge its Gulf allies, the United Arab Emirates and Saudi Arabia, who have relatively strong influence over Asmara, to deliver that message to their ally"
Viewpoint: From Ethiopia's Tigray region to Yemen, the dilemma of declaring a famine (ALEX DEWAAL)
"The UN is now quietly admitting what others – including the United States – have been saying for weeks, which is that Eritrean troops control much of Tigray. The Ethiopian and Eritrean governments continue to deny this.
Most of Tigray has been sealed off from the world since then. Aid agencies are beginning to send their staff back in, and what they describe is disturbing: hospitals ransacked, people living in fear unable to obtain food or money, deaths from hunger and treatable illnesses.
Some Tigrayans who are able to make phone calls tell of massive looting, burning of crops, and literally millions of people beyond the reach of humanitarian aid."
Ethiopia Re-enters the Abyss of War (Ethiopia Insight)
"Last time Ethiopia descended into conflict, it took 17 years to emerge. Will Ethiopia's new leaders learn from history? The Ethiopian federal government's "law enforcement operation" in Tigray aimed to capture the rebellious rulers in the northern regional state. Thus far, however, the core leadership is at large, and the campaign has further exposed the country's political fragility, pushing it into the abyss of a likely long-term war."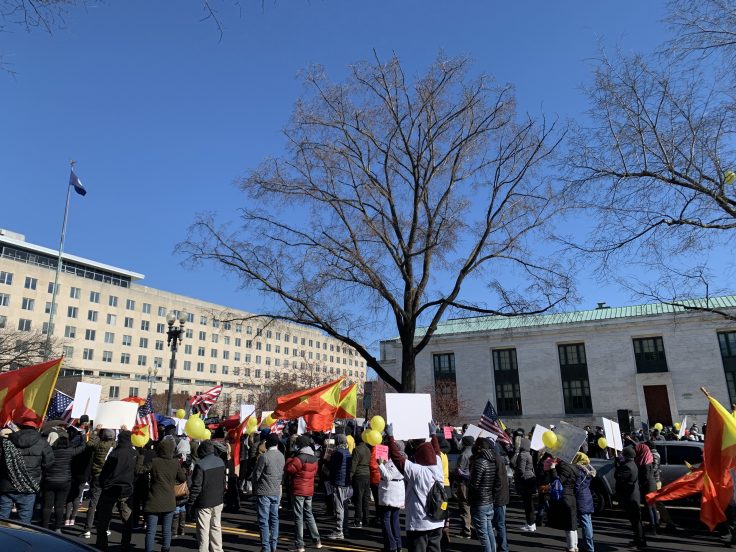 Biden Administration Faces Mounting Pressure to Act in Ethiopian Conflict
"Hundreds of protesters gathered outside the State Department Thursday to demand the Biden administration take immediate action in Ethiopia to combat a humanitarian crisis that has left thousands dead."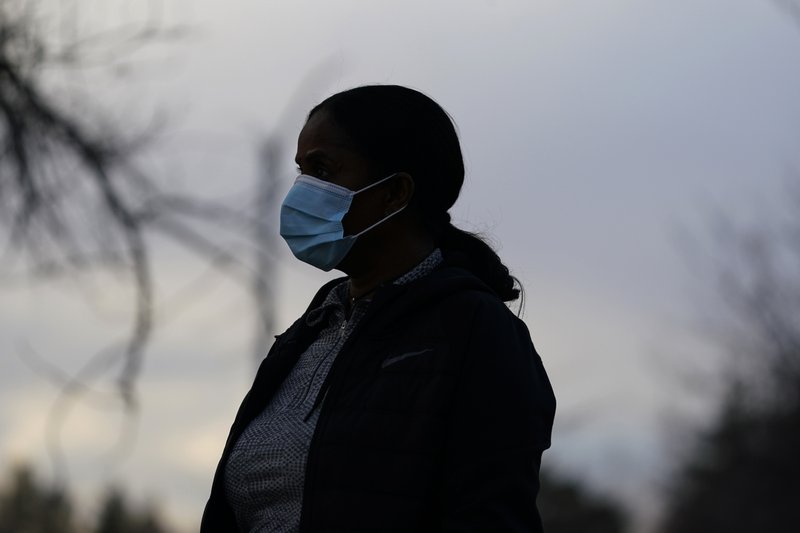 Witnesses: Eritrean Soldiers Loot, Kill in Ethiopia's Tigray (AP)
"Heartbreakingly worse, she said, Eritrean soldiers went house-to-house seeking out and killing Tigrayan men and boys, some as young as 7, then didn't allow their burials. "They would kill you for trying, or even crying," Zenebu told The Associated Press, using only her first name because relatives remain in Tigray."
Ethiopia's leader must answer for the high cost of hidden war in Tigray (The Guardian)
"Abiy Ahmed should hand back his Nobel peace prize over his actions in the breakaway region that have raised the spectre of famine again... Seyoum Mesfin, Ethiopia's long-serving former foreign minister, was one of the foremost African diplomats of his generation. He was gunned down this month in Tigray by the armed forces of a lesser man – Abiy Ahmed, Ethiopia's prime minister and Nobel peace prize winner. Some suggest it was the Eritrean military, Abiy's allies, who killed Seyoum, although their presence in Tigray is officially denied. The circumstances of his death remain murky. As with much of the unreported, unchallenged murder and mayhem currently occurring in northern Ethiopia, murky is what Abiy prefers. When he ordered the army's assault on the breakaway Tigray region in November, he blocked the internet, shut out aid agencies and banned journalists. It's a conflict he claims to have won – but the emerging reality is very different. It's a war fought in the shadows, with the outside world kept in the dark."
The 'Peace' That Delivered Total War Against Tigray. The Abiy-Isaias-Amhara pact was structured to result in either the complete conquest of Tigray or mutual destruction. (Yosief Gebrehiwet)
"The two leaders and the Amhara elite ecstatically welcoming the 'peace pact' they understood to remain confined in between themselves only with the sole purpose of creating a tripartite alliance against Tigray (with 'Ethiopia's stability' in their minds); the Gulf States mediators working hard to promote and maintain 'peace in the Horn', primarily with an eye on keeping rivals (Qatar, Iran and Turkey) out of what they have come to increasingly consider their turf of influence (later to be defended with, it seems, United Arab Emirates drones), with the full blessing of the US, which has outsourced that job to them, with China as its rival in mind; a clueless Norwegian Nobel Committee facilitating this march to war by providing a sorely needed cover to Abiy; the UN witlessly providing the most vital component for the preparations of war by prematurely lifting the arms embargo on Eritrea; and the masses on the ground, the only ones interested in genuine peace, who nevertheless had no clue of what was coming soon to devastate them—scorched earth war and deliberate mass starvation in what is a genocide in the making."
''Choose - I kill You or Rape You': Abuse Accusations Surge in Ethiopia's War (Reuters)
"The young coffee seller said she was split from family and friends by an Ethiopian soldier at the Tekeze river, taken down a path, and given a harrowing choice. "He said: 'Choose, either I kill you or rape you'," the 25-year-old told Reuters at the Hamdayet refugee camp in Sudan where she had fled from conflict in Ethiopia's Tigray region. "The soldier ... forced a gun on her and raped her," Limeuh, who was volunteering with the Sudanese Red Crescent, said the woman told him. "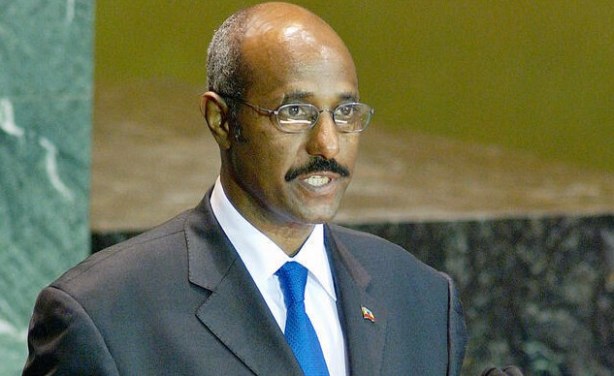 In Memoriam: Seyoum Mesfin, Ethiopian Peacemaker and Patriot (by ALEX DEWAAL)
"Seyoum Mesfin, who was killed in Tigray this week at the age of 71, was Ethiopia's longest-serving foreign minister. His untimely death robs Ethiopia of a man who exemplified the country's tradition of enlightened and progressive patriotism. Under other circumstances we would expect a national day of mourning and a state funeral, including national and international recognition of Seyoum's exceptional contribution to the norms, principles and practices of peace in Africa."
'Extreme Urgent Need': Starvation Haunts Ethiopia's Tigray (Washington Post)
"From "emaciated" refugees to crops burned on the brink of harvest, starvation threatens the survivors of more than two months of fighting in Ethiopia's Tigray region. The first humanitarian workers to arrive after pleading with the Ethiopian government for access describe weakened children dying from diarrhea after drinking from rivers. Shops were looted or depleted weeks ago. A local official told a Jan. 1 crisis meeting of government and aid workers that hungry people had asked for "a single biscuit." More than 4.5 million people, nearly the region's entire population, need emergency food, participants say. At their next meeting on Jan. 8, a Tigray administrator warned that without aid, "hundreds of thousands might starve to death" and some already had, according to minutes obtained by The Associated Press."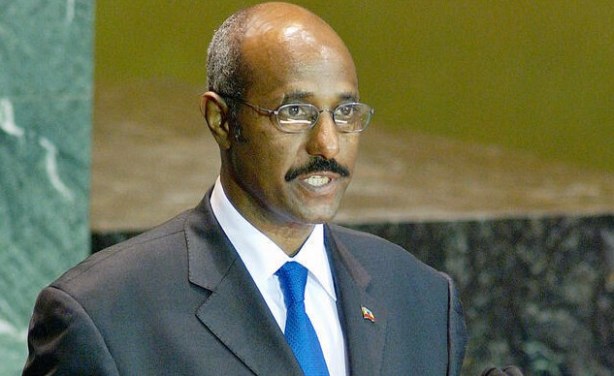 Who Killed Ethiopia's Respected Former Foreign Minister?
Killing of Respected Ex-Foreign Minister Needs International Investigation
"Seyoum Mesfin, Ethiopia's longest-serving foreign minister (1991-2010) and a veteran Tigrayan activist, "exemplified the country's tradition of enlightened and progressive patriotism," says Alex de Waal, an academic expert on the Horn of Africa and a former adviser on Sudan to the African Union. But on January 13, the Ethiopian News Agency announced that he was one of three Tigrayan "junta senior leaders" who had been killed "in a shoot-out". De Waal writes that the killings, as part of "a pattern of systematic targeting of Tigrayans" consistent with the politics of genocide, warrant an immediate high-level international investigation."
Ethiopia Conflict: Outrage Over Damage to Tigray Mosque (Middle East Eye)
"The conflict in Ethiopia's northern Tigray region – pitting the Ethiopian and Eritrean armies against rebel Tigray forces since 4 November – has caused concern over its humanitarian toll, with tens of thousands of Ethiopians fleeing to neighbouring Sudan and allegations surfacing of violent crimes against civilians. In recent weeks, outrage has poured in on social media as news emerged that the conflict had also touched one of the region's most revered religious heritage sites: the historical al-Nejashi mosque in the area of Wukro."

Ethiopia's worsening crisis threatens regional, Mideast security
With the Horn of Africa increasingly becoming an integral part of the Middle East's security landscape, the fallout from Ethiopia's current crisis will have a significant impact on states of the region..
"The Gulf Arabs recognize a strategic reality that has eluded the stove-piped US foreign and security policy bureaucracy for too long: The Horn of Africa is an integral part of the Middle East's security landscape, and increasingly so. No country demonstrates this more clearly than Ethiopia. That country's escalating internal crises pose an increasingly grave threat not only to the country's citizens but to international peace and security and to the interests of the United States and its partners in the Middle East, principally Egypt, Saudi Arabia and the United Arab Emirates (UAE).... The armed confrontation that erupted Nov. 3 between the federal government and the regional government in Tigray state precipitated what Abiy characterized as a "domestic law enforcement operation." The involvement of Eritrean combat forces, however, as well as the federal government's use of airstrikes, mechanized ground units and ethnic militias undermines the credibility of that characterization. Similarly, assertions that the operation has succeeded in stabilizing Tigray is belied by the persistent violence in the region; a worsening humanitarian emergency; the government's unwillingness to allow adequate access for a humanitarian response; and reports of severe human rights abuses, including of Eritrean refugees in Tigray being killed or forcibly returned to Eritrea."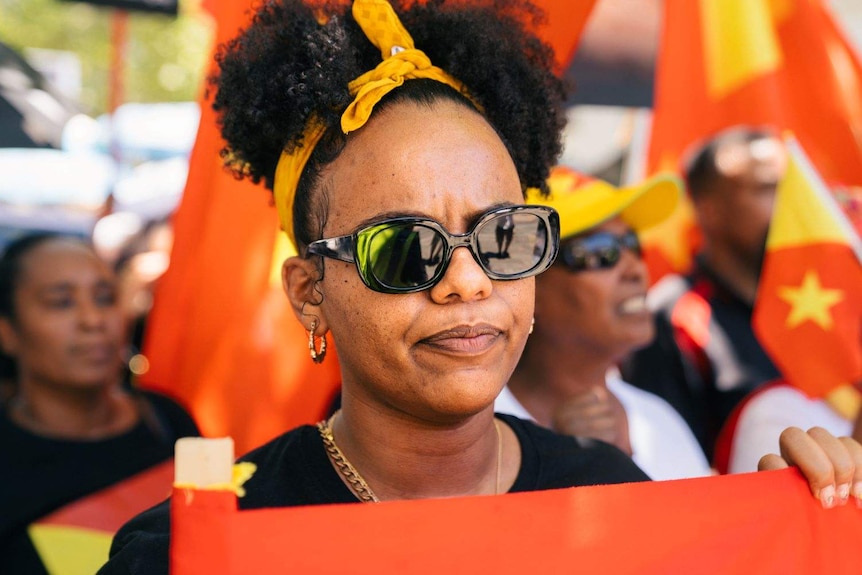 Australian Ethiopians call for action on humanitarian crisis in Tigray region
"For months, Ethiopians in Australia have been living in fear for the country as a humanitarian crisis driven by continuing armed conflict continues to ravage the Tigray region. ... 'I just don't feel Ethiopian anymore with what's happening to my people in Tigray [which is both a state and ethnic group in Ethiopia] at the moment,' she said. 'It's just really hard to identify with being Ethiopian when my people are essentially going through a genocide right now and being silenced..

Is Ethiopia the Next Yugoslavia?
A country that once seemed to hold great promise for peaceful democratization has descended into conflict. Here's what could happen next.
"The war in Tigray has received most of the attention this year—but there is another taking place in cyberspace, as Ayenat Mersie argued in September. As fraught negotiations over the Grand Ethiopian Renaissance Dam on the Blue Nile threatened to lead to conflict with downstream countries like Sudan and Egypt, the online war took off—posing concrete problems for traditional diplomacy. "[S]urging nationalist sentiment means that it's harder for officials to agree to, and for the public to accept, compromise," Mersie wrote. "[M]uch of the online rhetoric remains maximalist, even rejecting items that have already been unanimously decided … raising the possibility that the online tensions and attacks may not subside anytime soon.""

Amid Misinformation and Suppressed Free Speech, Ethiopian Conflict Erodes Abiy's Credibility
"As 2020 draws to a close, the terrible toll of the conflict in Ethiopia's Tigray region is coming into sharper focus. The human costs continue to mount; the United Nations estimates that 1.3 million people need emergency assistance as a result of the conflict, and over 50,000 people have fled to neighboring Sudan. Eritrean refugees that had fled to Ethiopia have reportedly been attacked, in some cases forcibly repatriated. UN agencies remain unable to access some areas with humanitarian relief. And despite the federal government's assertion that the military operation ended in late November, some fighting clearly continues. The overall number of civilians killed remains unknown. The toll on regional stability will only become apparent over time, but it is already clear that Sudan's fragile transition is suffering new perils as a result of the conflict in Ethiopia. "

MIND OVER MATTER: Abiy Ahmed's aim to 'Pentecostalize Ethiopian politics'
"Who is Abiy Ahmed, the man who has been Prime Minister of Ethiopia since 2018? In Addis Ababa, the question is often met with awkward silence. Yet the answer is vital to any deeper understanding of the present crisis in Ethiopia, and particularly of a war between the federal government and the Tigrayan authorities, which threatens to lay waste to the country and destabilize the Horn of Africa.
...
None of the foreign officials who have met the premier, none of the Ethiopian academics, researchers, experts, or politicians who have worked closely with him or spoken with him at length, have agreed to speak on the record, for fear of reprisals except one. But, privately, these outsiders are almost unanimous."

Mind over matter: Abiy Ahmed's aim to "Pentecostalize Ethiopian politics"
"The premier believes the power of positive thinking can help him save Ethiopia."

Who is Abiy Ahmed, the man who has been Prime Minister of Ethiopia since 2018? In Addis Ababa, the question is often met with awkward silence. Yet the answer is vital to any deeper understanding of the present crisis in Ethiopia, and particularly of a war between the federal government and the Tigrayan authorities, which threatens to lay waste to the country and destabilize the Horn of Africa.

None of the foreign officials who have met the premier, none of the Ethiopian academics, researchers, experts, or politicians who have worked closely with him or spoken with him at length, have agreed to speak on the record, for fear of reprisals except one. But, privately, these outsiders are almost unanimous. First, they say, Abiy lacks political and historical knowledge. But the remote origins of the crisis in Ethiopia stem from opposing narratives around the country's imperial history.

More precisely, his speeches and positioning suggest a stereotypical conception of history, rather than a sound and thorough knowledge. Second, they note that his fundamentalist Pentecostalist faith is not a private matter. He belongs to the Mulu Wongel (Full Gospel) Believers Movement, which claims 4.5 million Ethiopian members. According to almost all the interviewees, his faith dictates his political vision and actions. A few among the Ethiopian interviewees believe that he brazenly exploits this faith to reinforce his legitimacy. They agree with a diaspora analyst who argues that "Abiy has deliberately crafted a deceptive ethos as a persuasive tool".
December 24, 2020 by René Lefort (Ethiopia Insight)

U.N. Aims to Get Rights Team to Ethiopia's Tigray
"The United Nations is striving to get a team on the ground to investigate alleged human rights violations including a mass killing in Ethiopia's Tigray, described by the U.N. rights chief as one of many 'appalling' human rights abuses that could amount to war crimes."

Diplomatic escalation, military reinforcements by Sudan following Ethiopian 'aggression'
"Sudanese military sources confirmed to Mada Masr that bloody clashes took place after a series of ambushes were set up by Ethiopian forces. But the area was evacuated quickly after Sudan deployed more military forces on the ground. The sources added that the Ethiopian army, backed by Amhara militias, was involved in attacks and artillery shelling against defenseless Sudanese farmers and herders. "

A gulf of difference: How the UAE and Egypt's close coordination fell apart and what's next
"The open-source investigative platform Bellingcat confirmed the presence of Chinese-produced drones at the UAE's military base in Assab, Eritrea, and according to three Egyptian officials and a European diplomat briefed on affairs in the Horn of Africa, the UAE has used the base to launch drones into Tigray, while also providing cross-border support for the Ethiopian military."
Are Emirati Armed Drones Supporting Ethiopia from an Eritrean Air Base
"Satellite imagery obtained by Bellingcat suggests that the United Arab Emirates air base in Assab, Eritrea is indeed home to drones consistent with China's Wing Loong II model of armed uncrewed aerial vehicles. The imagery, provided by Planet Labs, shows a drone with a wingspan of just over 20 metres, matching the features of the drone model produced by China's Chengdu Aircraft Industry Group."

Before the War: How Ethiopia's Unelected Leader Was Groomed to Destroy the Country
"Under Abiy's rule, political violence and assassinations have turned Ethiopia from a once stable, peaceful giant of African development into a basket-case of failure and insecurity... Only months after Abiy became prime minister through parliamentary horse-trading, Simegnew Bekele, the chief engineer of the Grand Ethiopian Renaissance Dam across the Blue Nile, was assassinated."

Before the War: How Ethiopia's Unelected Leader Was Groomed to Destroy the Country
"Last month, the federal government of Ethiopia attacked the newly elected provincial government in the country's northern Tigray region. Acting prime minister, Abiy Ahmed said the reason for the military action was in response to a raid on a federal army base within Tigray by the regional government as part of its plan to secede. But there's much more going on behind the scenes than what's reported by Abiy; and much more behind his rise to power too."

Red Sea Rivalries: A Conflict of Interests - Narrated by David Strathairn - Full Episode (A good overview of the politics of the Horn and the Middleeast)

External intervention and political developments in the Horn of Africa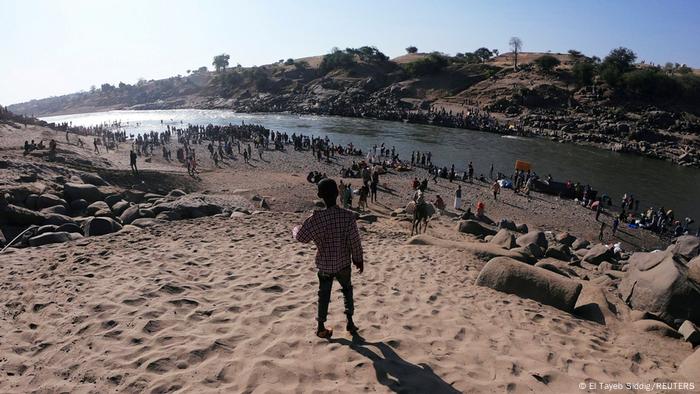 Ethiopia: Fears mount for Tigray's civilians


"Accounts of civilian casualties have been emerging from Ethiopia's war-torn Tigray region. Humanitarian organizations are increasingly worried about living conditions for the survivors of the conflict."
Mekelle's plight: A doctor's account of Ethiopia's Tigray war


"Doctor at regional capital's main hospital offers dramatic account of dire medical shortages, threat of starvation and widespread fear during the conflict."
As War Goes On in Ethiopia, Ethnic Harassment Is on the Rise


"Ethnic Tigray people all over the country report an increase in discrimination and abuse from the authorities... To tell the truth, I'm not Ethiopian ... I'm Tigrayan now."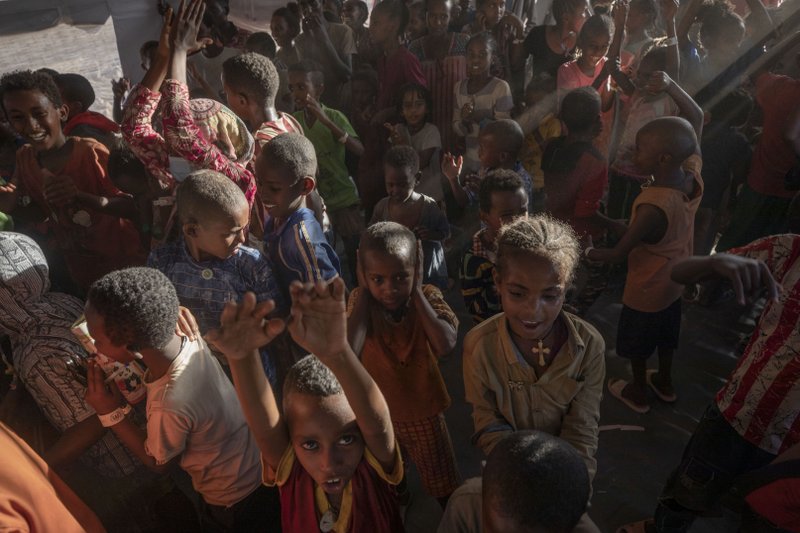 Alarm as Ethiopia returns refugees who fled Tigray fighting


"In a development the United Nations called "disturbing," Ethiopia on Friday said it is returning thousands of refugees who ran from camps in its Tigray region as war swept through, putting them on buses back to the border area with Eritrea, the country the refugees originally fled."

ቅያ (ካብ ማህደር ታሪኽ)፡ ተጋዳላይ ዶ/ር ኣታኽልቲ ቀፀላ ኣበይን ከመይን ተሰዊኡ The History of the People of Tigrai, their Bravery and Sacrifice is being Repeated (MUST WATCHE)

"ፋሽሽታዊ ኣብይ ንኢሳያስ ዘገበረሉ ናይ ሓግዘኒ ፃውዒት ተቐቢሉ ኣብ ልዕሊ ህዝቢ ትግራይ ደብዳብ ብምክያድ ዳግማይ ክሕደት ይፍፅም ኣሎ፡:" ዶ/ር ደብረፅዮን

ሰበር ዜና ኣዘዝትን ኣባላትን ሰራዊት ምክልኻል እዚ ሰሜን ምስ ህዝብን መንግስትን ትግራይ ተሰሊፎም ንምቅላስ ወሲኖም።

ሰበር ዜና የሰሜን እዝ ጦር አዛዦችና አባላት ህገ ወጥ የአብይ ቡድን በመቃወም ከ ትግራይ ህዝብና መንግስት ጎን መሰለፋቸው አስታወቁ።

የትግራይ ክልል ርእስ መስተዳደር ዶ/ር ደብረፅዮን ገ/ሚካኤል በወቅታዊ ጉዳይ አስመልክተው የሰጡት መግለጫ

"ትግራይ መዐንደሪት መድሐርሐርቲ ኣይትኸውንን መቕበሪቶም እምበር" ርእሰ ምምሕዳር ብ/ክ/መ/ትግራይ ዶ/ር ደብረፅዮን ገ/ሚካኤል
Tigrai Votes

ሕቶ ህዝብን ዝንጉዕ ስጉምቲ ምምሕዳር (TMH Guest: ሙሉ ሰንደቕ)

ሕቶ ህዝብን ዝንጉዕ ስጉምቲ ምምሕዳር (TMH Guest: ሙሉ ሰንደቕ)
IN-DEPTH ANALYSIS: TOWARDS TIGRAY STATEHOOD?


by Professor KJETIL TRONVOLL (Addis Standard)

"ትግራይ መረፃ ግድን ክተካይድ እያ" ዶ/ር ደብረፅዮን ገ/ሚካኤል ዝሃብዎ ሙሉእ መግለፂ

"ኢሳያስ አፈወርቂ ጦርነት እንደማንፈራ ደግመን እናስታውሰዋለን" ስዬ አብርሃ (EthioForum)

ትግራይ ሃገር እያ ኢልኩም ኣውጁ! ደብሪፅ ኣብ በዓል ለካቲት! (Laza Tigrigna)

የአብይ ጉዞና የኤርትራ አዲስ ፍላጎት (TMH)
Lost Ethiopian Town Comes from an Ancient Empire that Rivalled Rome (New Scientist)
Why Abiy Ahmed's Prosperity Party could be bad news for Ethiopia
The new pan-Ethiopian party created to replace the EPRDF coalition risks bringing the country to the edge of an abyss. (AlJazeera)

ህወሓት ኣብ ዛዕባ ውህደት ብዶ/ር ደብረፅዮን ገብረሚካኤል (DW TV)
Ethiopia's ruling coalition agrees to form single party ahead of 2020 vote (Reuters)
Tigray bloc rejects 'unlawful' merger of Ethiopia ruling coalition (AfricaNews)
TPLF CITES LEGAL, PROCEDURAL SHORTFALLS TO DECLINE MERGER (Addis Standard)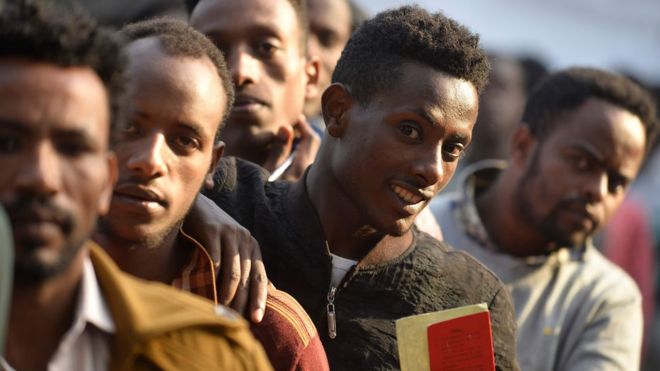 Ethiopia referendum: Sidama poll could test Prime Minister Abiy Ahmed (BBC)

Exclusive Interview with Getachew Reda (Part II - Tigrai Media House)

Exclusive Interview with Getachew Reda: 'ኢትዮጵያ ለውጭ ባለሃብቶች ለቅርጫ የቀረበች አገር ሁናለች' (Part I - Tigrai Media House)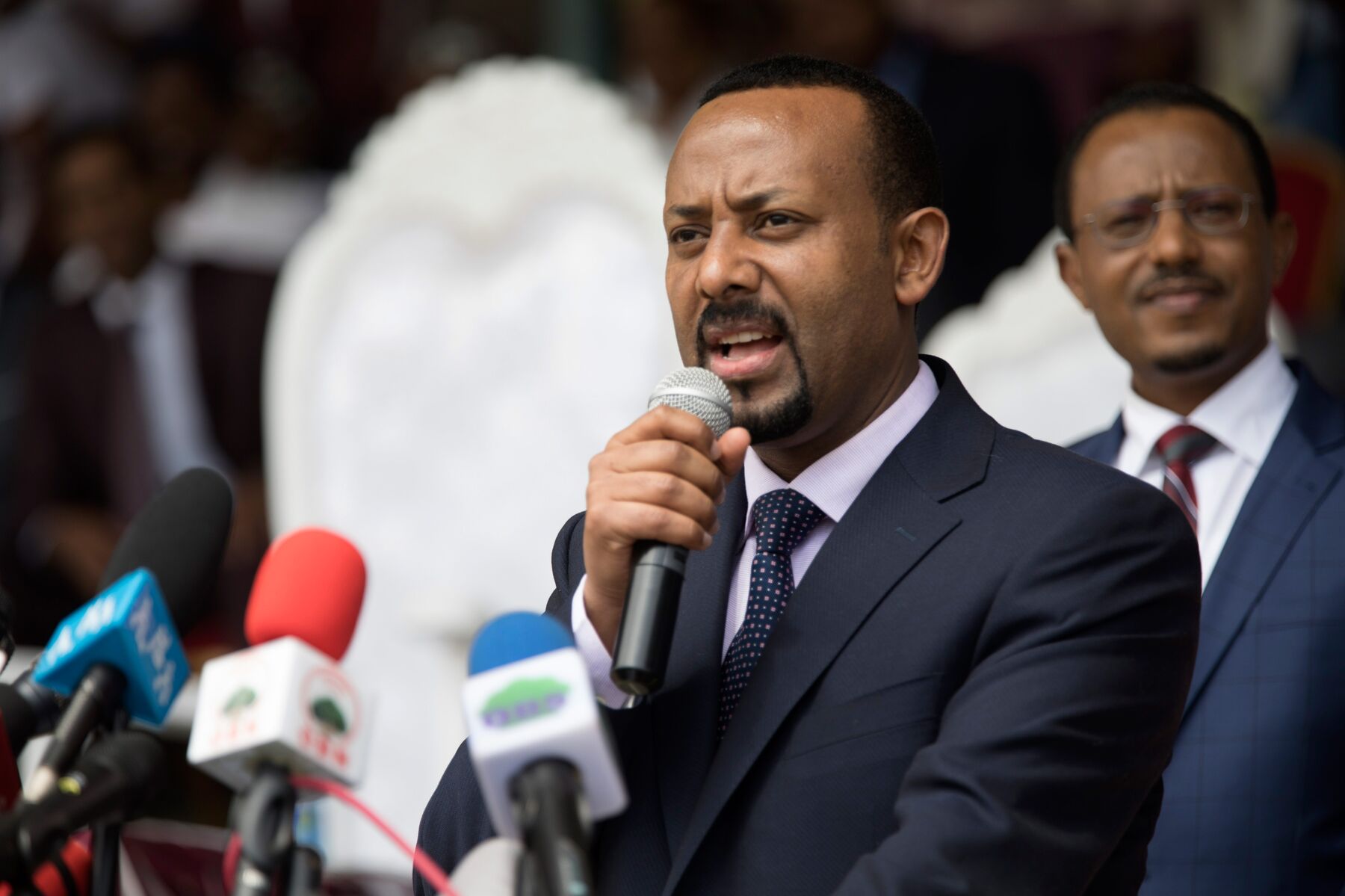 Revolutionary Democracy Is Passé to Ethiopia's Ruling Party (Bloomberg)

ካብ ማእኸላይ ኮሚቴ ህወሓት ዝተወሃበ መግለፂ (Tigrai TV)
Abiy Ahmed, Ethiopian Prime Minister, Awarded Nobel Peace Prize (New York Times)
Ethiopia says Egypt trying to maintain "colonial era" grip over Nile (Reuters)
Egypt says 'deadlock' in Nile dam talks with Ethiopia (Al Jazeera English)

መግለፂ ቅዋም ውድብ ህወሓት! (DW TV)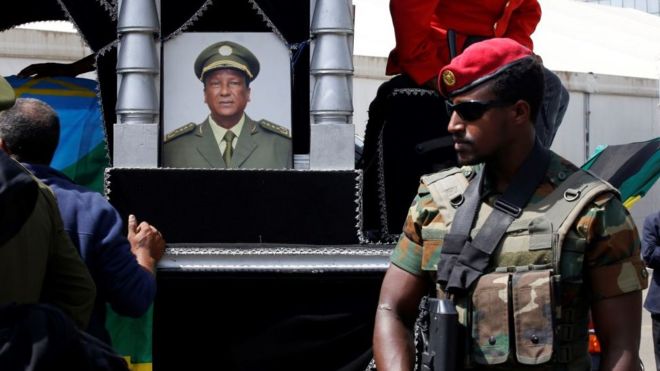 Ethiopia PM Abiy Ahmed weeps for general killed in 'coup bid' (BBC)

ሰበር ዜና - ብርጋዴል ጄነራል አሳምነው ጽጌ | General Asaminew Tsige (EthioTimes)

ጄ/ል አሳምነው ፅጌ በተኩስ ልውውጥ ተገደሉ፣ የፌዴራል ፖሊስ መግለጫ ሰጠ (Mereja TV)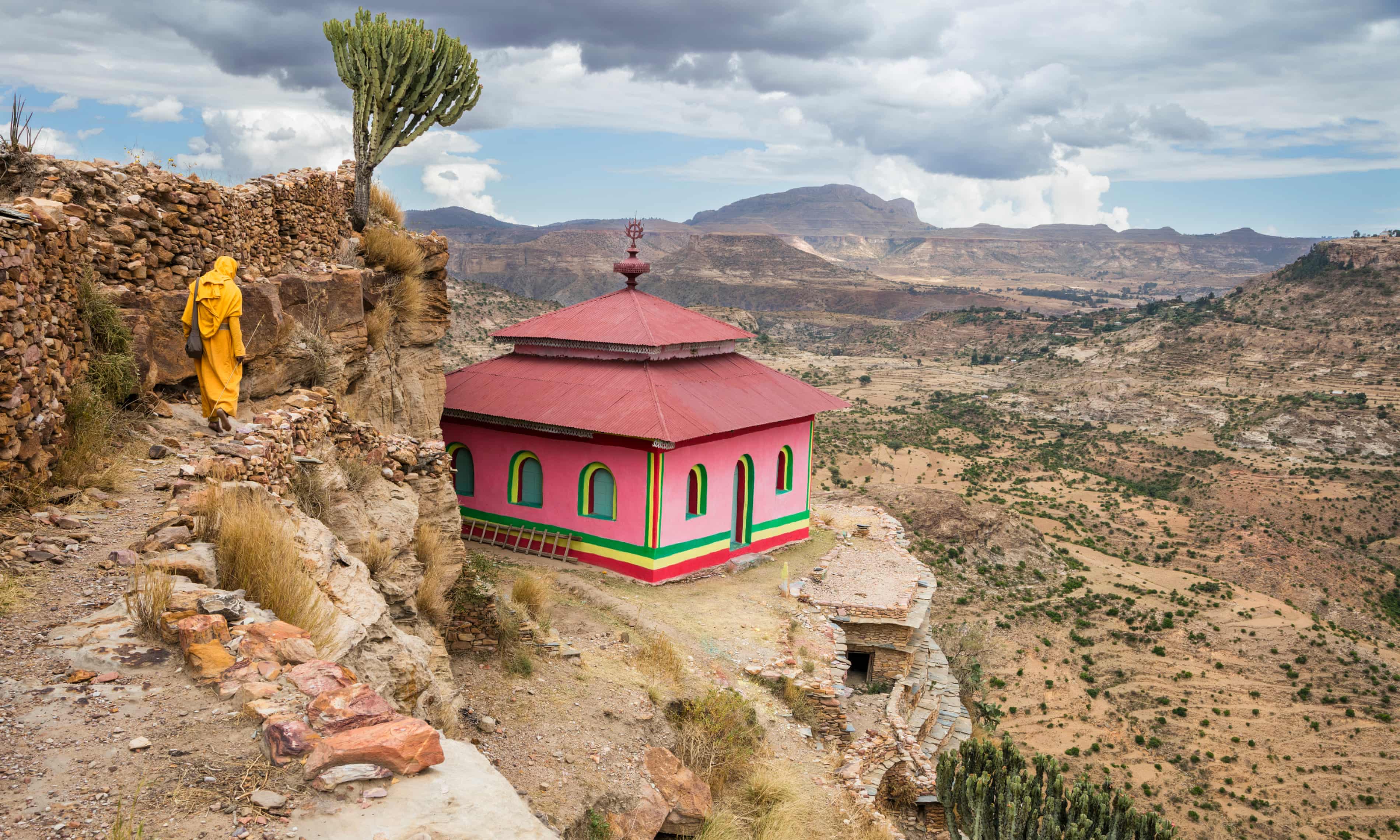 Ethiopia's Living Churches – in pictures (The Guardian)

ኣብይ ኣሕመድ ሽፋን ፀረ ዲሞክራሲ ትግራይ ክኸውን የብሉን - መሓሪ ዮሃንስ (ላዛ ትግርኛ Laza Tigrigna)

28ኛ ዓመት የግንቦት 20 በዓልን አስመልክቶ የተዘጋጀ ወቅታዊና ሃገራዊ ውይት Part 2

28ኛ ዓመት የግንቦት 20 በዓልን አስመልክቶ የተዘጋጀ ወቅታዊና ሃገራዊ ውይይት Part 1
Eritreans have peace, now they want freedom "On this year's Independence Day, Eritreans are dreaming of a post-Afwerki Eritrea." (AlJazeera)

"ቆራዲድ ኣማሓደርቲ ተነቒሎም ሕቶና ክሳብ ዝምለስ ክንቃለስ ኢና" ነበርቲ ገረዓልታ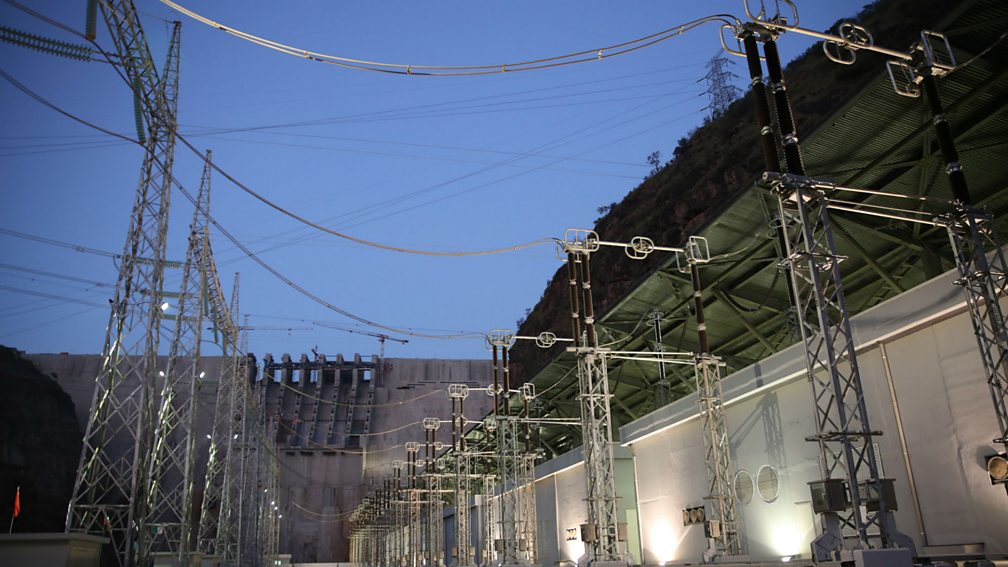 Ethiopia Hit by Power Cuts (BBC)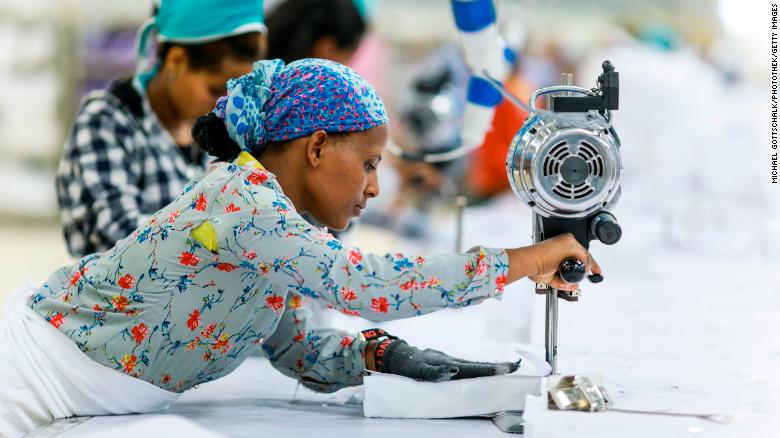 Ethiopia's garment workers make clothes for some of the world's largest clothing brands but get paid the lowest (CNN)
'We don't want another messiah': Newly vocal Ethiopians debate an uncertain future (The Washingto Post)
Dozens Killed in Ethnic Clashes in Ethiopi (TRT World)

ዘተ ሰብ ሕድሪ ምስ ነበርቲ ከተማ ውቕሮ Part II

ዘተ ሰብ ሕድሪ ምስ ነበርቲ ከተማ ውቕሮ Part I
More key evidence found in Ethiopia air crash (The Enquirer)
ቃለ ምልልስ "ለችግሮቹ ተጠያቂዎች ኢህአዴግና መንግስት ናቸው" (Part II)
"አንዳንዱ የራያ እና የወልቃይት ጉዳይ ስለተነሳ፣ የድንበር ኮሚሽኑ፤ እኛን የሚጐዳ ይመስለዋል። እዛ ላይ ችግር የለብንም፤ በህዝቡ ውሳኔ መገመት እንችላለን፤ ህዝቡ ምን እንደሚወስን ብዙ የምንጠራጠረው ነገር የለም። እኛ ህገመንግስቱ ተጣሰ ያልነው፣ ስለ ራያ እና ወልቃይት ለመከላከል አይደለም።" ዶ/ር ደብረፅዮን ገ/ሚካኤል ከኣዲስ (ኣዲስ ኣድማስ)
ቃለ ምልልስ ዶ/ር ደብረፅዮን "ከህደት ተፈፀሞብናል" ይላሉ (Part I)
"በአገራችን ብዙ ግምገማዎችን አከናውነናል የችግሮች ምንጭ ያልነው የሁሉንም ድርጅቶች አመራርን ነው። ችግሩ የጋራ ነው ብለናል። በቅርብ ጊዜ የምንሠማው ግን የሁሉም ችግር ምንጭ ህወሓት ነው የሚል ነው። ከዛም አልፎ ትግራይ ነው ወደሚል ሄደ። ይሄ ከተገመገመው ውጪ ነው። ጥፋቱ የአንድ ፓርቲ ብቻ ተደርጎ፣ እኛ ንፁህ ነን የሚል ንግግር በአደባባይ ነው የሰማነው። አራታችን የድርጅት መሪዎች እንደተወያየነው የሚልየለም፤ ለዚህ ነው ክህደት ተፈፅሞብናል የምንለው።" ዶ/ር ደብረፅዮን ገ/ሚካኤል ከኣዲስ (ኣዲስ ኣድማስ)
In-depth analysis: Can Ethiopia make the transition to stability?
"The future offers three realistic scenarios: the first is that Ethiopia will transition to a consensus federal democracy of a kind it has never previously had; the second would be a move to a confederate system with a weak central government; the third suggests a fragmentation of the state due to hostility between mutually antagonistic popular movements. The first of these scenarios cannot sustain itself without economic growth, which in turn requires political stability. The only viable options for now therefore are either to maintain the existing consensus-based federalist democracy, or to continue with a version of it – what is developing in practice as a form of confederated system under which the federal government is increasingly weakened and exercises limited powers. As previously noted, in the latter case leaders of the federal government would act as coordinator rather than commander." (Eritrea Hub - by MARTIN PLAUT)

መደረ ወ/ሮ ፈትለ ወርቅ ገ/ሄር ምክትል ኣዶ ወንበር ህወሓት :ለካቲት 11 ኣዲስ ኣበባ

ጄ/ል ጻድቃን ከ17 አመት በኋላ ከሰራዊቱ ጋር ዳግም ተገናኙ

የአስተዳደር ወሰን እና የማንነት ኮሚሽን የክልሎች ስልጣን የሚጋፋና የፌደሬሽን ምክር ቤት ሃላፊነት የሚነጥቅ ነው ሲሉ የተፎካካሪ ፓርቲ ኣባላት ተናገሩ።

"የፍትሕ ሰቆቃ" ከሓቅ የራቀ ዶክመንተሪ መሆኑን በአዲስ አበባ ታራሚዎች የነበሩ ምስክርነታችው ሰጡ (DW TV)

"አብይን ምን በድለነው ነው ከተጋሩ ጋር የሚላተመው?" (መሓሪ ዮሃንስ Part II, awrambaTimes)

አገራዊው የፖለቲካ ለውጥ በትግራይ ብሄርተኛ ኤሊቶች አይን (መሓሪ ዮሃንስ Part I, awrambaTimes)
Eritrea: 'I just sometimes wonder who is left inside the country.'
Hundreds of people continue to pour out of Eritrea every day into neighboring Ethiopia. The reopening of the border in September and the peace deal ending two decades of war have raised hopes in some quarters of an improved human rights situation in Eritrea. But the head of the world's largest Muslim charity, Naser Haghamed, who fled the country as a young teenager, worries that it will be crippled by the ongoing exodus. (INFOMIGRANTS.net)

Interview with Dr Debretsion Part I

Interview with Dr Debretsion Part II

Interview with Dr Debretsion Part III

122ኛው የአድዋ ድል በዓል አከባበር በአድዋ…የካቲት 23/2010 ዓ.ም