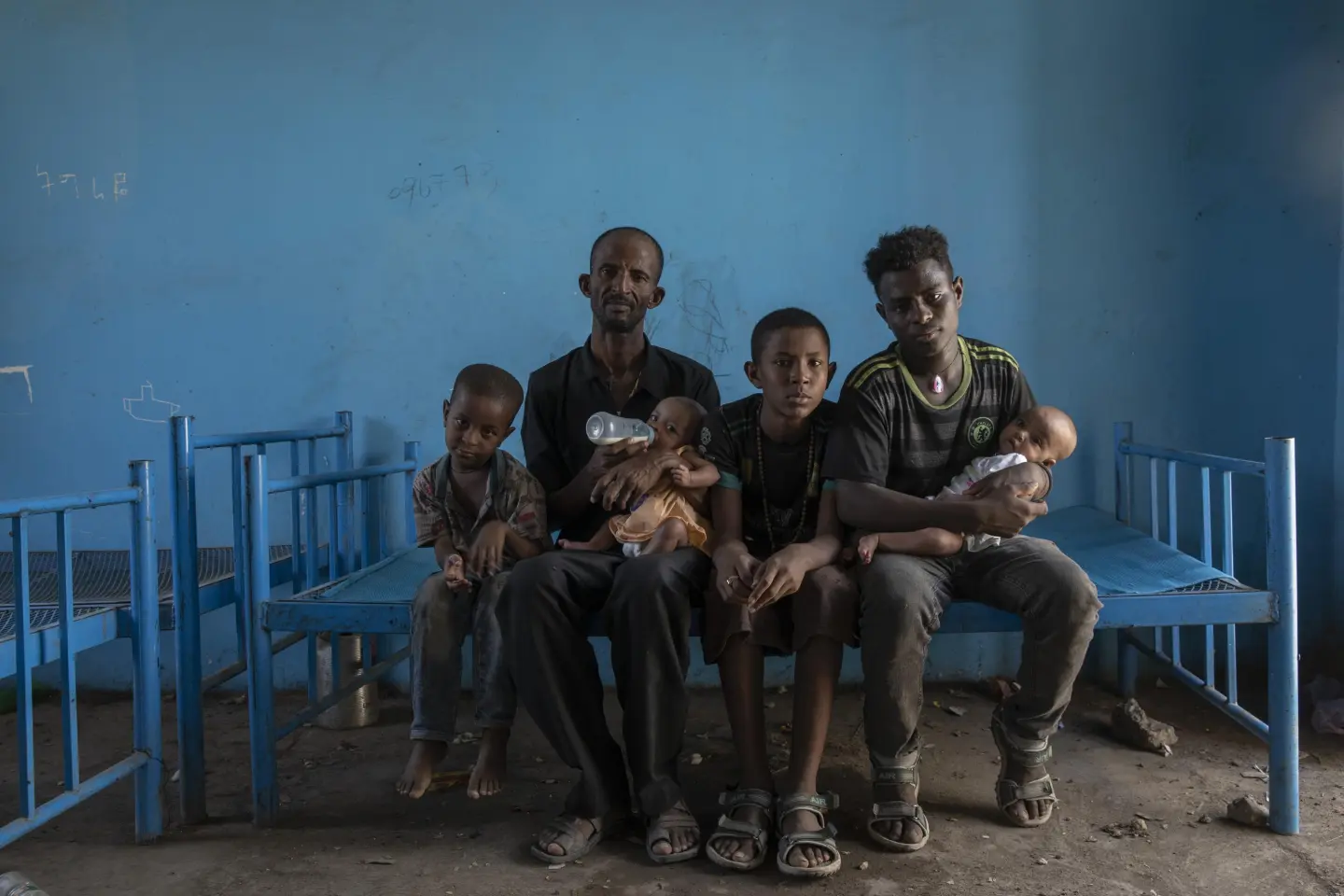 'Look after my babies': In Ethiopia, a Tigray family's quest
(Archivs: AP, 2021-04-23)
Kidnappings, looting reported in Ethiopia's Tigray region in weeks after truce
(PBS, 2022-11-27)
Kidnappings, looting reported in Ethiopia's Tigray region in weeks after truce
Allies of Ethiopia's federal military are looting property and carrying out mass detentions in Tigray, according to eyewitnesses and aid workers. The accounts raise fresh concern about alleged atrocities more than three weeks after the warring parties signed a truce that diplomats and others hoped would bring an end to suffering in the embattled region that's home to more than 5 million people.
(PBS, 2022-11-22)
Warring parties have agreed to a truce in Ethiopia's two-year civil war. Here's what to know
Two years on, the fighting has left thousands dead, displaced more than 2 million people and given rise to a wave of atrocities, including massacres, sexual violence and the use of starvation as a weapon of war.
(CNN, 2022-11-02)
How Eritrea drove Ethiopia's war in Tigray
All along the B30 highway – deep inside Tigray – Eritreans troops are under siege, fighting for their lives. The road links the western city of Shire, the sacred site of Axum and the historic town of Adwa, scene of the famous Ethiopian victory over the Italians in 1896. Today it has become the Highway from Hell, with beleaguered Eritrean and Ethiopian forces under constant attack from Tigrayan ambushes.
(Martin Plaut, 2022-11-02)
The Forgotten War: Why Two Sisters Created An Organization To Push For Change
(Forbes, 2022-10-26)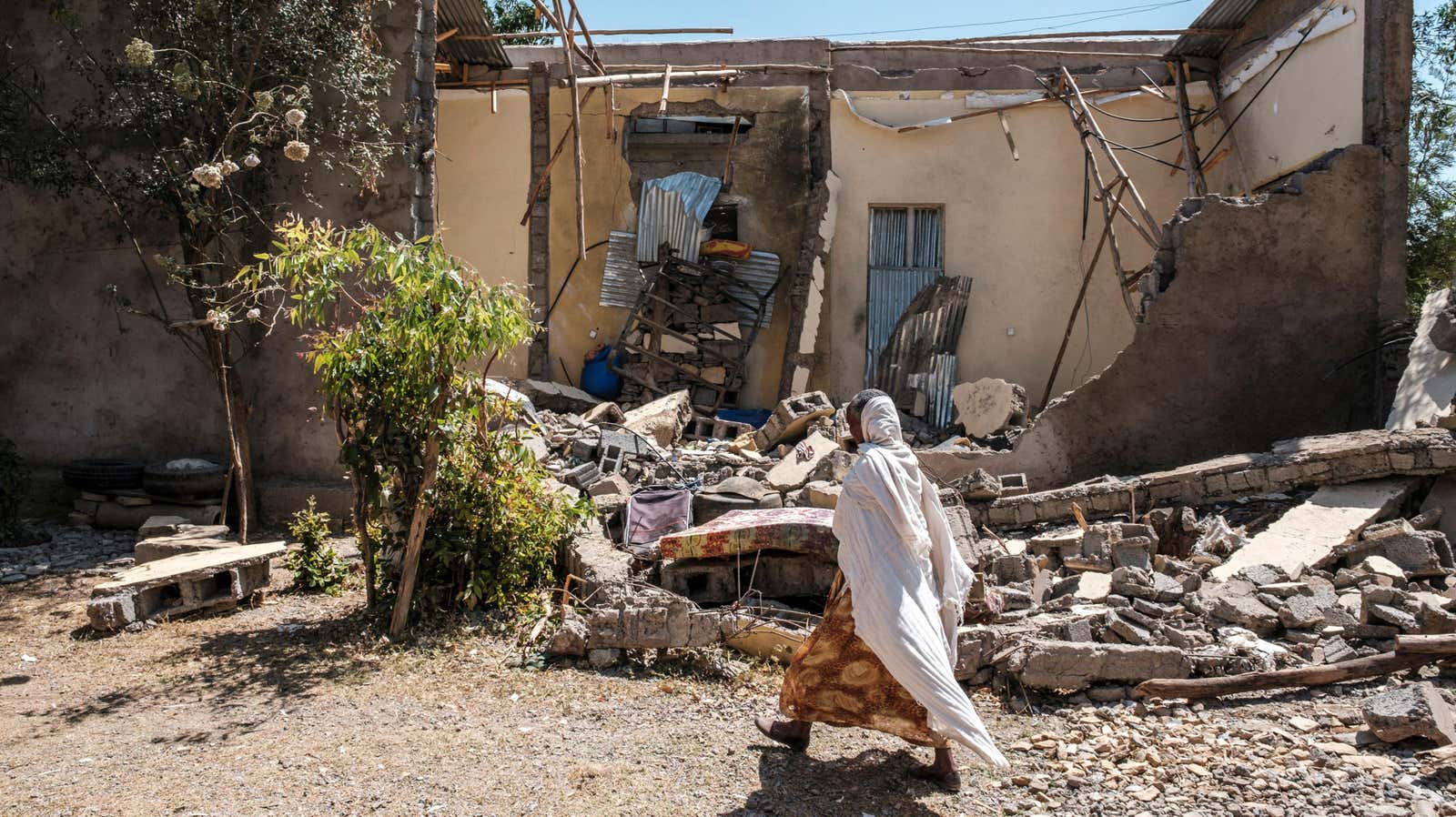 6 million people in Tigray are facing a healthcare crisis big enough to hasten a genocide
(QZ, 2022-10-25)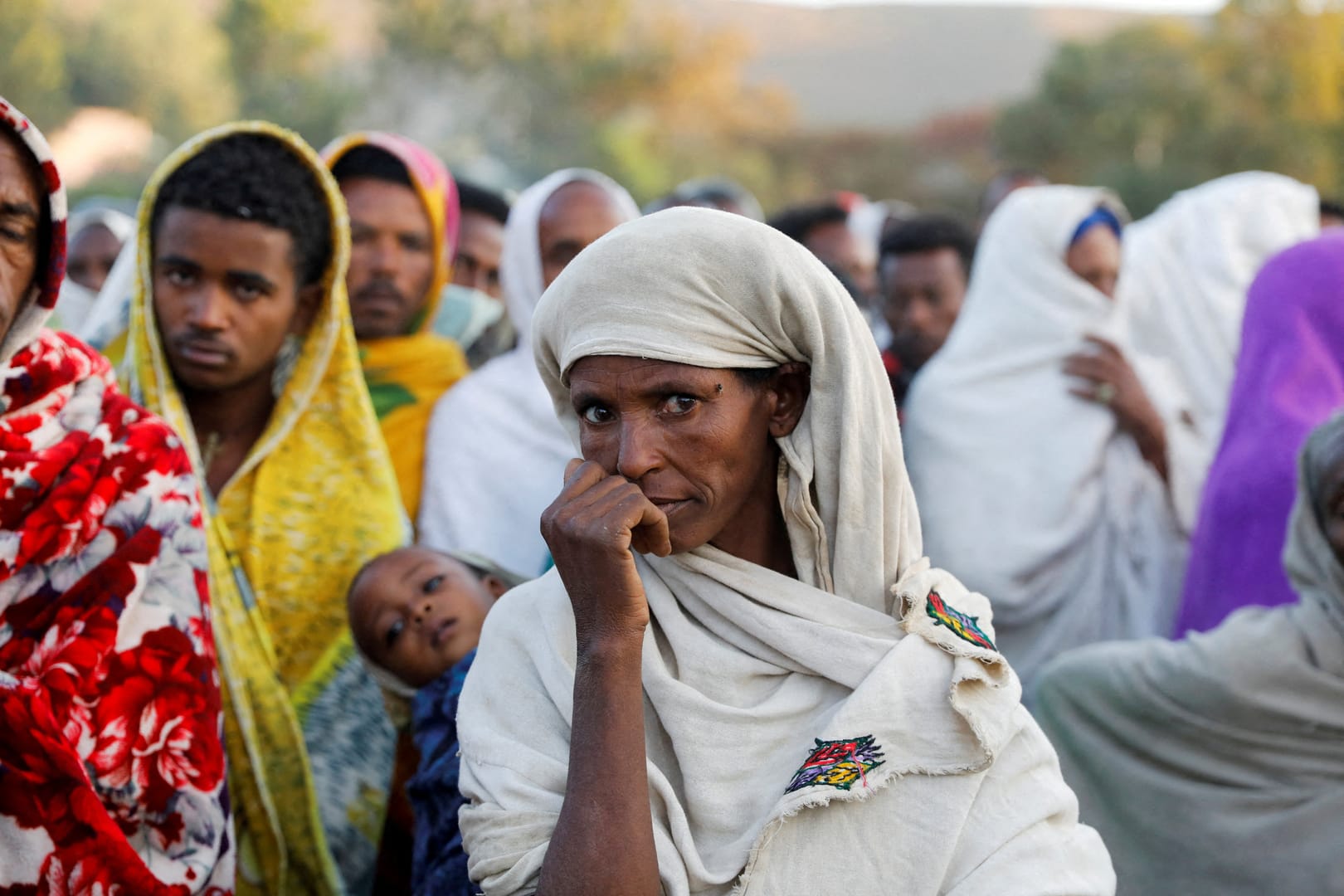 Pope appeals for end to fighting in Ethiopia's Tigray region
(Crux, 2022-10-24)
The biggest war today is not in Ukraine but Tigray, where WWI tactics are causing 'unbelievable carnage'
(iNews, 2022-10-24)
The world's worst war you aren't watching is in Ethiopia
(Chicago Tribune, 2022-10-20)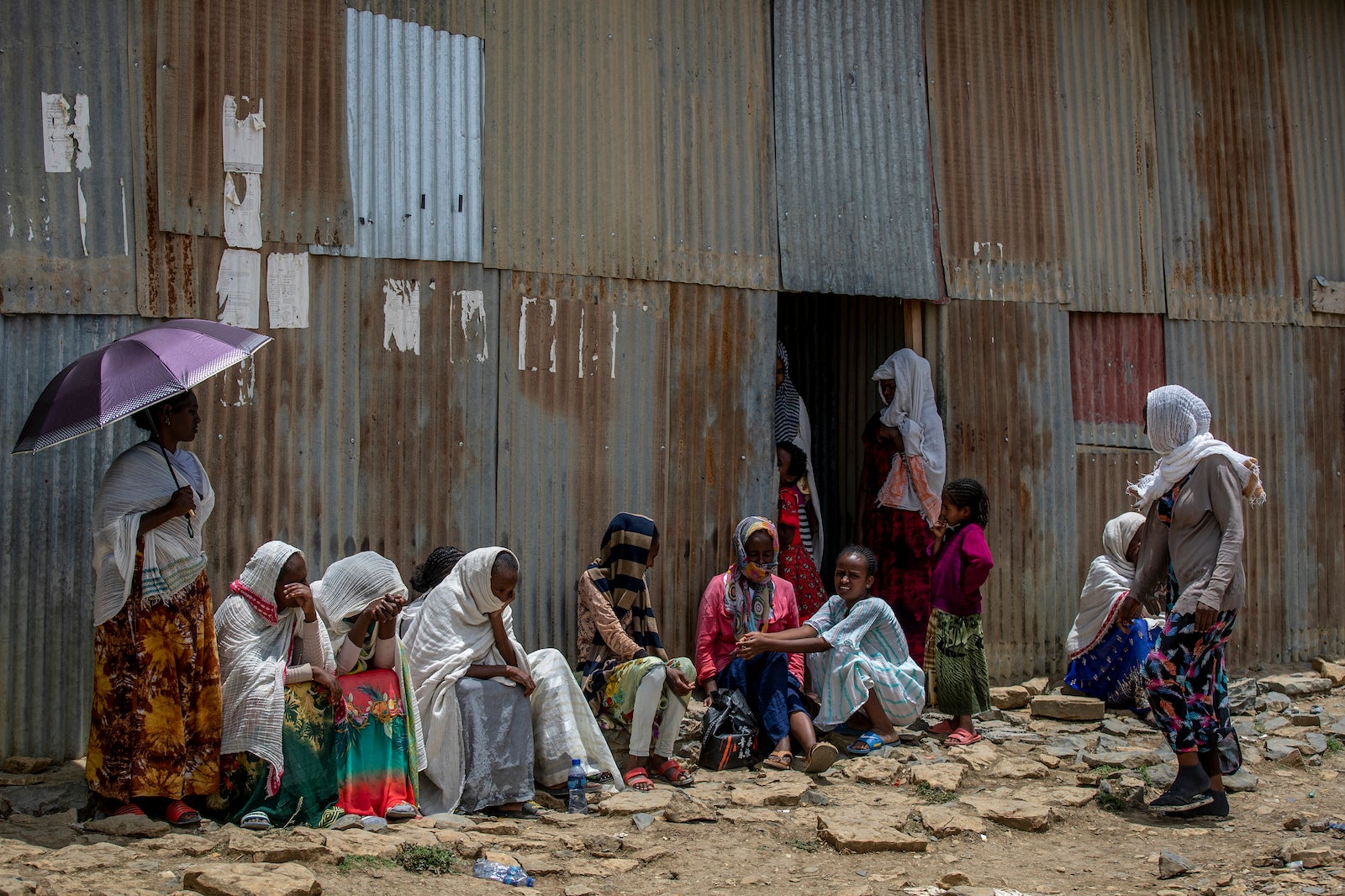 Civilians in Ethiopia's Tigray Region at Heightened Risk
(HRW, 2022-10-19)
Air strike on playground kills 7 in Ethiopia's Tigray region - hospital (Reuters, 2022-08-26)
Tigray Rebels Vow To Pursue Military Advance In Northern Ethiopia (Barrons, 2022-08-30)
Ethiopia rights body says video shows extrajudicial killings (Reuters, 2022-06-19)
A Portrait: Isaias Afwerki, The Man & The Dictator
(DIA Democracy in Africa, 2022-04-11)
Half a million may have died in Ethiopia conflict as all eyes remain on Ukraine (ASPI, 2022-04-06)
Rights groups accuse Ethiopian regional forces of ethnic cleansing in Tigray (Reuters, 2022-04-06)
A Spark in the Midst of Darkness: The experience of a psychotherapist treating survivors of sexual violence in Tigray (Dr Mulugeta Gebrehiwot Berhe, tufts.edu)
Ethiopia: Airstrike on Camp for Displaced Likely War Crime (HRW.org 2022-03-24)
Ethiopia declares immediate truce to allow aid into Tigray (Aljazeera 2022-03-24)
U.S. Focused on Delivery of Humanitarian Aid to Ethiopia's Tigray (Reuters 2022-03-23)
I Was 13 When I Fled War in Tigray. This Is What Conflict Has Done to My Home.
(2022-03-17 GlobalCitizen)
Ethiopia's Tigray crisis: What's stopping aid getting in? (BBC 2022-03-20)
Refugees From Other Wars Want to Know Why White Ukrainians Get VIP Treatment (2022-03-17 DailyBeast)
UN: Food aid in Ethiopia's Tigray now at 'all-time lowest' (2022-01-20 News5)
Ethiopia Conflict Dynamics Shift as New U.S. Envoy Takes Over (CFR.org 2022-01-10 Aljazeera)
Aid workers in Sudan warn of crisis as Ethiopia war continues (2021-12-22 Aljazeera)
Ethiopian government rejects Tigrayan fighters' ceasefire call, dashing hopes of an end to the conflict (2021-12-21 GaroweCNN)
Terror in Tigray: The Ethiopian Refugee Crisis (VOA)
Somalia and Eritrea accused of deploying troops to Ethiopia (2021-12-19 Garowe Online)
Ethiopia in Yugoslavia's footsteps (2021-12-19 Al Ahram)
Timeline: Ethiopia's brutal war (2021-12-18 Al Ahram)
U.N. rights forum agrees to investigate abuses in Ethiopia (2021-12-18 Reuters)
New wave of abuses alleged in Ethiopia's Tigray (2021-12-16 NBC)
The war in Ethiopia is 2021's hidden conflict (2021-12-16 AP)
Ethiopia arrests Associated Press freelance journalist (2021-12-16 AP)
Ethiopia's Crisis Shows No Sign of Abating The nation's widening civil war has prompted a humanitarian disaster and allegations of genocide. (2021-12-16 nymag.com)
Angela Merkel's most important legacy: her civility (2021-12-08 NewStatesman)
U.S. envoy to visit UAE, Turkey, Egypt to discuss Ethiopia conflict -State Dept (2021-12-09 CNN)
Blinken warns war-torn Ethiopia is on 'path to destruction,' calls on Abiy to step up to end conflict (2021-11-19 CNN)
Ethiopia's civil war: how the country is on the brink of 'irreversible state collapse' (2021-11-19 The Week)
Mass Detentions of Civilians Fan 'Climate of Fear' in Ethiopia (2021-11-17 NYT)
On Nov. 2, the government declared a state of emergency, and the resulting roundups have swept up anyone of Tigrayan descent, many of whom had no ties to the rebels or even affinity for them. They were not just young men and women, but also mothers with children and the elderly, according to human rights advocates and interviews with nearly a dozen family members and friends of detainees. They have been seized off the streets, in their homes and even in workplaces
Scores of children killed by starvation in Tigray (2021-11-16 the Guardian)
There's a brutal conflict in Ethiopia. My family there ask: why does no one hear us? by Magdalene Abraha (2021-11-17 the Guardian)
Ethiopia conflict threat to wider regional security: Blinken (2021-11-17 Aljazeera)
Can the African Union solve Ethiopia's year-long conflict? (2021-11-16 Aljazeera)
Tigray forces may seize Djibouti corridor- ICG expert warns (2021-11-15 AfricaNews)
Ethiopia Is Spiraling, and There's One Man's Mistake Behind It (2021-11-12 by Awol Allo, NYT Guest Opinion)
US sanctions Eritrean army, ruling party over Ethiopia conflict (2021-11-12, Aljazeera)
Ethiopia's Capital Under Threat:
Rebels threaten Ethiopian capital as UN slams atrocities committed in Tigray conflict (CNN)
"A senior diplomatic source in Ethiopia told CNN on Wednesday that fighters from the TDF and the OLA were on the outskirts of the capital. ...the rebels had the firepower to be inside the city within hours, if they chose to be, but would prefer to wait for an agreement to be put in place."
Ethiopia Declares State of Emergency:
Addis Ababa asks residents to prepare to defend Ethiopian capital (Aljazeera)
Abiy's offensive against Tigray collapses: Dreams of a 'new Ethiopia' arise (D.Maverick)
Abiy Ahmed: The First Nobel Laureate On Trial at the International Criminal Court? (The National Interest)
ካብ ወታደራዊ ኮማንድ ትግራይ ዝተወሃበ መግለፂ 10/28/2021
Airstrike in Ethiopia's Tigray kills 10, including children (AP)
Ethiopia food crisis: Why does PM have a problem with wheat aid? (BBC)
Ethiopian textile industry at risk if U.S. suspends trade deal over Tigray war (Reuters)
Ethiopia used airlines to transport weapons during Tigray conflict (CNN)
Tigray crisis: How the West has fallen out with Ethiopia's PM (BBC)
Turkey expands armed drone sales to Ethiopia and Morocco - sources (Reuters)
Ethiopia's Tigray crisis: Ethiopian Army launches offensive on all fronts (BBC)
Why the U.S. should call the famine and violence in Tigray a genocide (The Washington Post, Mawi Asgedom)
Airstrikes against Tigrayan forces intensify in Ethiopia's Amhara region -TPLF spokesman (Reuters)
'Finish us off': Ethiopia's Qemant say targeted in armed campaign (Aljazeera)
Ethiopia Committing Possible Genocide in Tigray | Rep Michael McCaul to CNN
How Ethiopian Airlines is fuelling the cruel global wildlife trade (World Animal Protection)
UN chief demands proof from Ethiopia after staff expulsion (Aljazeera)
Alem Teklu Kidanu - Artist
Why Ethiopia wants to expel UN officials sounding the alarm on famine (GNN)
UN Secretary-General rebuffs Ethiopia's demand for senior UN officials to leave the country (CNN)

Ethiopia expels U.N. officials amid signs of famine in the Tigray region (Washington Post)
Men are marched out of prison camps. Then corpses float down the river:
CNN uncovers evidence of torture, detention and execution in Tigray
US takes Ethiopia's adviser to task for hate speech
"US blasts 'dangerous' rhetoric by ally of Ethiopia PM"
UN alleges war crimes in Ethiopia's Tigray, urges Eritrea exit
United Nations chief Antonio Guterres leads call for Eritrean troops to leave but Security Council fails to reach consensus. (AlJazeera)
We Can No Longer Deny the Atrocities in Ethiopia (Alex Duwaal)
"We know enough to have reasonable fear that a crime and a tragedy on a truly enormous scale is unfolding"
Massacre in the Mountains.
They thought they'd be safe at a church.
Then the soldiers arrived (CNN)
Eritrea's Silent War (ALEX DEWAAL)
"Isseyas's method has been to create brute facts on the ground and not to enter into any discussion. His strategy is to outlast his enemies, and to make himself the indispensable center of an axis of autocracy in the Horn and Red Sea."
Somalia's Disassembled State (ALEX DEWAAL)
'Thirty years after the overthrow of President Mohamed Siad Barre, Somalia is in a new interregnum. This time, most of the Somali political elite share a consensus on the next step—dialogue.'
Hunger deaths aren't simply about famine or no famine (ALEX DEWAAL)
'Focus on loss of life – and urgently trying to prevent it – rather than whether a famine has been declared.'
Refugees International Calls for Urgent Intervention in Ethiopia
"The humanitarian situation in Tigray is rapidly deteriorating, and the international community must urgently intervene."
TIGRAY REGION INTERIM ADMIN OFFICIAL ADMITS DEATH OF 13 DUE TO LACK OF FOOD; SAYS CRISIS SCALE "UNPRECEDENTED" IN REGION'S HISTORY
Churches and mosques in Tigray 'vandalised and looted' in Ethiopian purge
UN Rushing to Relocate Ethiopian Refugees Away From Sudanese Border
Report: Images Show Latest 'Attack' on Ethiopia Refugee Camp
At least 5 dead in Sudan border attack as tensions with Ethiopia escalate
Ethiopia Conflict: Outrage Over Damage to Tigray Mosque (Martin Plaut)
The Secret War in Tigray (Ethiopian Insight)